Gerard Way Explains the Idea Behind 'The Umbrella Academy': Watch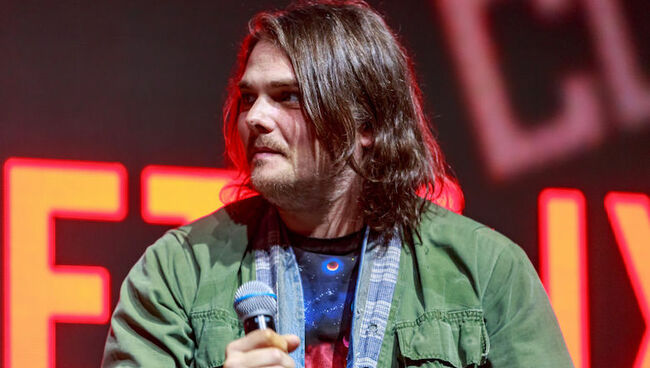 We're only a few short days away from The Umbrella Academy launching on Netflix, and on Monday (February 12), those involved with the show flooded Hollywood's ArcLight theater to celebrate the premiere. Among those in attendance was Gerard Way—the comic series creator who also just so happens to be My Chemical Romance's former frontman.
While walking the red carpet, the 41-year-old stopped to chat with Variety about how TheUmbrella Academy idea came to be.
"I was reading a lot of things, like Grant Morrison comics and Grant Morrison's Doom Patrol and Mike Mignola's Hellboy, and I wanted to make a postmodern superhero story," Way explained. "And then I wrote down all of these things I was interested in and tried to make characters based on them."
"The message I think is that we're all screwed up and that we'll have an easier time if we do this together," he continued before admitting he doesn't think about politics when he writes, despite the country's current climate.
Watch the interview below.
Aside from writing the comics of which the television series is based, Way is also contributing music to the show with his former bandmate Ray Toro. They've shared a cover of The Turtles' "Happy Together," which will be featured in the fifth episode, and Simon and Garfunkel's "Hazy Shade of Winter," which soundtracked the show's first full-length trailer.
The Umbrella Academy premieres on February 15th.
Photo: Getty Images