Hooley: Why Chris Spielman filed suit vs. IMG, OSU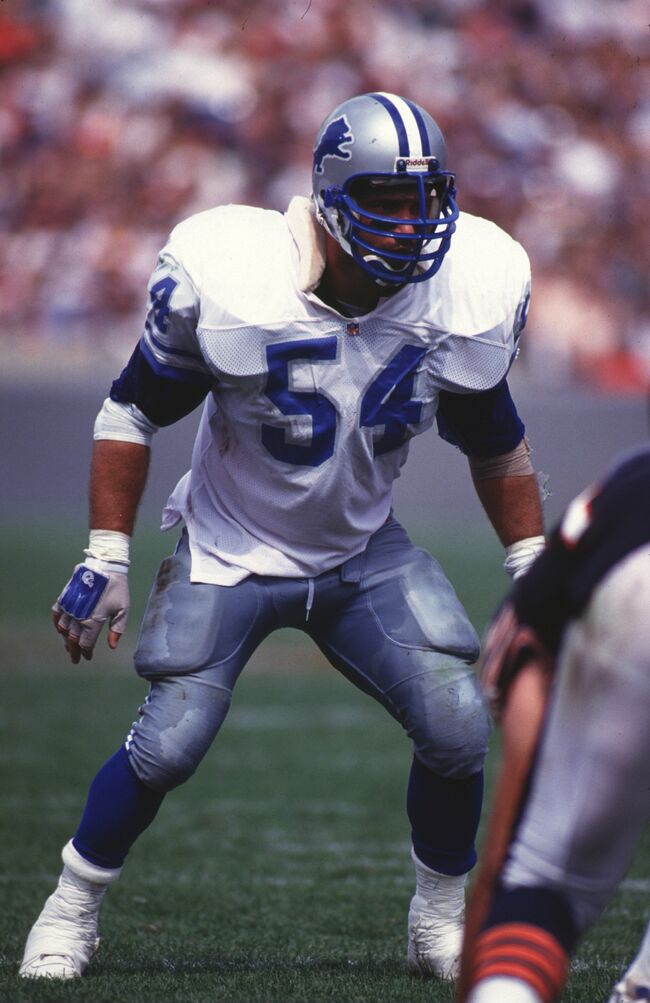 Ohio State fans will likely react with disbelief when they hear that Chris Spielman, one of OSU's most beloved football legends, has filed a class action lawsuit against the school's broadcast rights holder, International Management Group, and his alma mater.
You can hear Chris explain why this occurred throughout the day on 610 WTVN news and in a live interview with WTVN's John Corby today at 4:10 p.m.
Chris will also explain his position on the matter Monday at 6:20 a.m., 7:20 a.m. and 8:20 a.m. on 1057 The Zone.
It seems incomprehensible -- the player whose No. 36 jersey is still a popular memorabilia item with Ohio State fans, the man who teamed with his late wife, Stefanie, to raise more than $20 million for OSU's James Cancer Hospital and Solove Research Institute via the Stefanie Spielman Fund for Breast Cancer Research -- and impossible to believe.
Knowing Chris personally and professionally for more than 10 years, and having discussed this matter with him extensively over the past 8 months, I can't fully equate how uncomfortable and unwelcome a development it is for him to be forced to name OSU in a lawsuit that takes issue with IMG's use of his likeness for profit without his permission or consent.
If you've been in Ohio Stadium and seen the large Honda banner bearing an image of Chris in uniform as a Buckeye, you might have asked yourself, "Hey, doesn't Chris Spielman advertise on behalf of Byers Dublin Mazda-Subaru?
"Yes, he does, and has for many years.
A long time ago, Chris quoted one of his favorite scriptures to me, and I've since heard him say it often: " 'Let your, Yes, be, yes. And you're, No, be, no.' "
Consistency, accountability and authenticity are hallmarks of Chris' value system.
It bothered him greatly that he gave his consent to represent Mazda locally, but his image was being used by IMG and Ohio State to promote another automobile manufacturer.
Likewise, Nike manufactures jerseys using the Spielman name, and other former Buckeye legends' names, without permission from the players and without compensating the players whose names are used to market those jersey sales.
In light of a lawsuit by former UCLA player Ed O'Bannon, who sued to protect his likeness and that of other former college athletes likenesses being used without permission or compensation by video game manufacterers, Chris pursued an amicable resolution of the matter with IMG and OSU.
Those efforts did not reach fruition, and so he filed the lawsuit to protect the use of his image and that of other OSU players who, unlike him, may not be financially secure and may need the compensation they are entitled for the use of their likeness in corporate advertising and promotion to cope with the challenges of life after football.
"This litigation is not about Chris Spielman," Chris said. "It's about all the former college athletes who are unfairly being used to IMG and other corporate entities for financial gain.
"I personally do not have a financial interest in the outcome of the (Honda) banner program, as my share in any recovery (of damages) will be donated directly to the athletic department of The Ohio State University.
"My concern is about the exploitation of all former players across this nation who do not have the platform to stand up for themselves, while universities and corporations benefit financially by selling their name and likenesses without their individual consent.
"My hope is that this litigation will level the player field for those affected players, and that they, too, can benefit from dollars flowing into collegiate athletics."
PHOTO: GETTY IMAGES

Bruce Hooley
Want to know more about Bruce Hooley? Get their official bio, social pages & articles on 105.7 The Zone!
Read more