It's OK to be glad the Jackets avoided Pittsburgh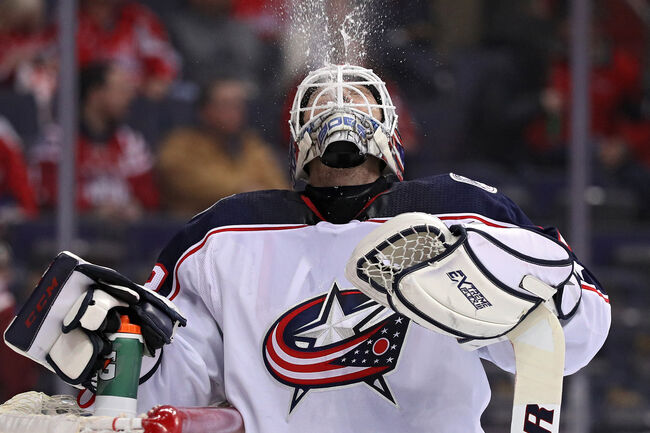 We don't know, and the Blue Jackets will likely never tell us, whether they were resting or tanking Saturday night at Nashville.
It made sense for them to do either.
Or both.
And you weren't sure what they should do.
All that matters is the CBJ enters the NHL Playoffs for the fourth time ever and the first time ever in consecutive seasons and will be spared a third post-season matchup and second straight against Pittsburgh.
Yes, it's OK if you breathe a sigh of relief, even though a first-round matchup against Metropolitan Division winner Washington is no layup.
The Jackets are probably exhaling, too.
Unless someone is looking.
Had the Blue Jackets wanted to play Pittsburgh, which brushed them aside last year in five games and has beaten Columbus all four times the teams have played since -- once in regulation, once in overtime and twice in a shootout -- the CBJ could have gone for broke with an intact lineup on Saturday night.
Instead, they sat Sergei Bobrovsky, Seth Jones, Artemi Panarin and Zach Werenski.
Head coach John Tortorella was cordial, but firm in denying those decisions were made as a de-facto guarantee of a loss in Nashville, which it should be noted had no reason to play goaltender Pekka Rinne, but did anyway.
The move drew snickers throughout the NHL, with tandem accusations that both Columbus and New Jersey were doing everything possible to avoid Pittsburgh in Round One.
If so, mission accomplished, since the Penguins will open Wednesday night against Philadelphia.
If the Blue Jackets indeed tanked at Nashville, they sure made it look good.
Down, 3-0, after one period, the CBJ got within 3-2 before an empty-netter closed them out.
So, we wait for Thursday and Game One at Washington, in a series that will probably be positioned as one in which both teams are happy to see the other and not an opponent in black and gold.
As bad as the Blue Jackets' history is with the Penguins, the Capitals's struggles with them are worse.
As frustrating as it's been for Columbus to win its franchise-first playoff series, Washington has been a much better team for much longer and has yet to cash Alex Ovechkin's presence in the lineup into a berth even in the Conference finals.
Last year, facing elimination against Pittsburgh in Round 2, the Caps rallied for force a Game 7 at home, only to come up short once again.
Washington won three of four from Columbus this season, and had won six straight before the CBJ triumphed, 5-1, on Feb. 26.
That win came hours after the NHL trade deadline.
The Blue Jackets have been a different team since then, but another frustrating loss to Pittsburgh on Thursday left the fan base with conflicting emotions.
Check back in two weeks to determine whether this post-season will be different than the three which came before.
PHOTO: GETTY IMAGES

Bruce Hooley
Want to know more about Bruce Hooley? Get their official bio, social pages & articles on 105.7 The Zone!
Read more